There's only one radioactive grave at Arlington National Cemetery. It belongs to Richard McKinley who had the misfortune on being one of three soldiers to be the first casualties of a nuclear accident in the United States.
A tour we think you'll love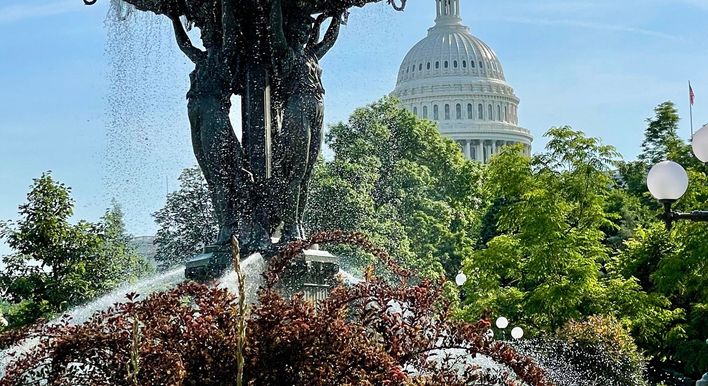 Customized Private Tours
From $250
View tour
McKinley had survived the fighting in Korea. He was working on the SL-1 reactor, a small nuclear power plant in Idaho that the army hoped to develop to power its radar facilities in the Artic. An incident On January 3, 1961 that exposed the reactor rods killed McKinley and two others. His body was so riddled with radiation that rescue teams could only handle it for a few minutes at a time.
His body was eventually transferred to a lead-lined casket which was sealed in a concrete vault. On the early hours of January 23 an air force C-54 cargo plane landed at Bolling Air Force Base in Washington. McKinley's vault was removed from the plane and placed on a flatbed truck for the trip to Arlington. At Arlington, the gravedigger was instructed by the Atomic Energy Commission to dig the grave three feet deeper than usual and line it with concrete.
The burial service was short, only about eight minutes. The family had to sit twenty feet away from the grave. After taps was played and the people dispersed a truck pulled up and poured more concrete into the grave. Once hardened it was covered with topsoil. The Atomic Energy Commission placed a memo in the file at the cemetery's office instructing that this grave must never be disturbed.