Here's something you don't see every day: A fifteen foot blue rooster. After spending eighteen months crowing over London's Trafalgar Square, Katharina Fritsch's "Hahn/Cock," landed in Washington in 2016. Strutting on the roof of the East Wing of the National Gallery of Art, the popular poultry has a lot to crow about.
A tour we think you'll love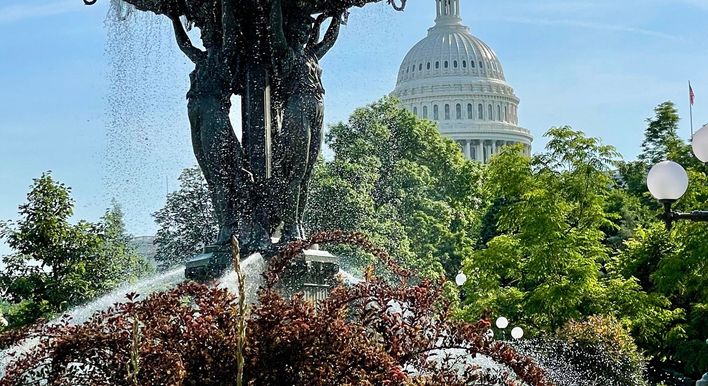 Customized Private Tours
From $250
View tour
In an interview in the Guardian Fritsch described her work as a "feminist sculpture, since it is I who am doing something active here – I, a woman, am depicting something male. Historically it has always been the other way around. Now we are changing the roles. And a lot of men are enjoying that." It is a refreshing counterbalance to the largely male statues surrounding it on Pennsylvania Avenue.
Kids love this sculpture and it's fun to see (and hear lots of middle school humor) how folks interact with it. It's easy to find, just take the elevator to the upper gallery and follow the signs to the rooftop.